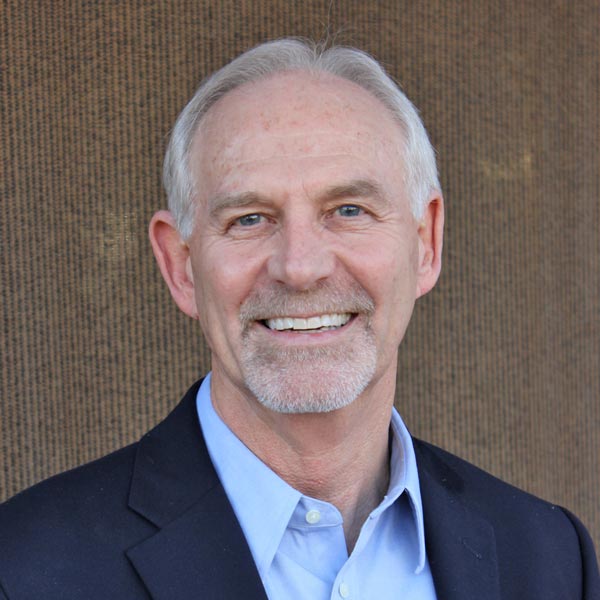 2

min readWe'll Change The World Together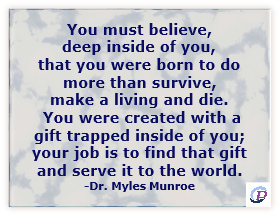 Appreciation is Nice
From last week's Message, I received a nice comment from a reader who indicated that he appreciated the Monday Messages and gets a lot out of them. It was nice because I usually don't hear from very many readers (you?) about whether these Messages are helpful. But this reader and I are changing the world together.
But that got me to thinking: why do I write these messages? What is my motivation? Recognition for being a thought leader? Appreciation from others for my efforts? The challenge of coming up with something substantive every week? The accomplishment of maintaining over 11 and a half years of weekly messages? Because I don't have anything better to do?
The REAL Reason
All of these are factors (except the last one), but the primary reason is that I am on a mission. I have accepted the "unique assignment" of training and coaching professionals through the inhibitors that hold them back. My deep conviction is that all people, ESPECIALLY professionals, have significant contributions to offer the world that also bring them great inner joy and fulfillment. But too many professionals either don't believe this truth or haven't figured out how to make it a reality.
If your life and career aren't producing those benefits, you are facing inhibitors that you haven't yet worked through. Your constraints are first within you, although most people look outside themselves for why they aren't successful and content. The more you learn about yourself and how you act and react, the more effective you become.
Examples
For instance, last week's message  emphasized that you are responsible for your physical, mental emotional and spiritual health and offered some evidence-based ways you can do so. Or a few weeks ago the Message was on you being fully in the moment with what you are working on and how to avoid being distracted by other important things. Or an earlier Message about how to develop habits that drive your health, your image and your value.
All of these weekly Messages are not my opinion or what others think. They are grounded in human behavior science because that is my education, degree and experience—it's what I know. These Messages are glimpses into yourself—why you do what you do and don't do what you should. As you learn how to hack your brain and your thinking (neuropsychology), you develop the knowledge, skills and tools to make those contributions that the world needs and by which you find contentment.
My Aspiration
Now you know why I do what I do. My deep aspiration is that you discover your best self and are diligent to impact those around you through your character, your relationships and your work. If you do that, not only are you fulfilled, but so am I. We'll change the world together and we both have our parts to do. Let me know how I can help you.
Leaders Motivate Everyone knows that leaders have to motivate their people. So they do whatever they can to make it happen. Some yell and threaten. Some are cheerleaders. Some try to be best friends. Some use incentives and rewards. All in the hopes that their people...
read more