Partner-Pipeline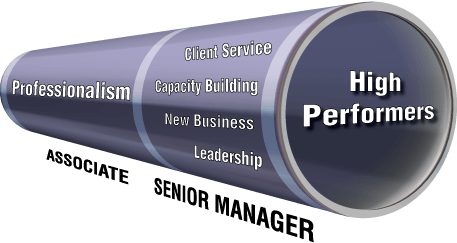 You hired your staff to make a difference for your clients and your firm. You need them to be high performing professionals, which is their aspiration also. But why do you believe they naturally know how? Where would they have learned what it means, what it takes and what to do? They may eventually get there, but it is a long learning curve—too long for them and for you. There's a better way.
Read More
Partner-Ready Program
Senior managers who are partner-potentials have a few voids to fill before they are considered partner-ready. A preferred way of preparing them is to create an individualized development plan and specific direction to get there. After all, being a partner in your firm means something different than being a partner in other firms, so customizing the preparation program makes all the sense.
Read More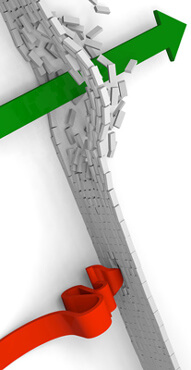 Break Through Status Quo
Strong leadership, good plans and partner accountability aren't enough for your firm to break through status quo. Accountants and firms are stuck because they don't understand the real problems holding them back. I use my education and experience in behavioral science to lead accounting firms to break through the inertia and status quo to produce results and success.
Read More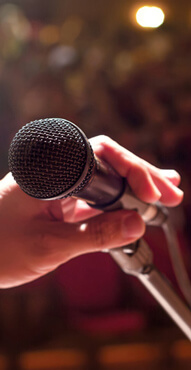 Presentation Topics
Firm meetings and association conferences are successful when the presentations are stimulating, relevant and challenges current thinking about what they do. All of the Partners Coach presentations are rooted in the life and practice of public accounting firms and address issues related to firm health and growth.
Read More
Blog Articles