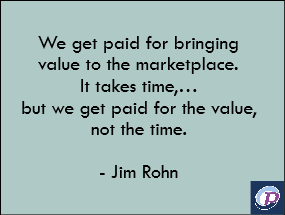 One Coaching Call
I've conducted nearly 75 coaching calls over the last 3 weeks and there has been an overall theme of people accepting a prompt to action. I guess there is pent up energy to move forward, given the crazy delays and disruptions of 2020. Even professionals need direction, encouragement and permission to keep moving their careers forward.
In one call with a manager, we were discussing actions he could take to grow his practice. During the conversation, he made the comment that alarmed me. He said has to be focused in his efforts because, in the end, he sells his time.
Learned It Wrong
I have to say that inside myself, I was horrified. What did he say? Did I hear him correctly? Where did this young professional pick up such a notion? Even with my gentle correction, he was unwilling to alter his errant belief. With great restraint, I let it go and moved on. But I can't get his comment out of my head. Where did he pick that up? Who taught him that? WHO IS HIS SUPERVISOR!?
Of course, I shouldn't be surprised. Every firm whose primary pricing practice is governed by the billable hour is likely to believe the same thing. Turning a WIP report into an invoice is such a poor way to bill clients, although it is very efficient and gives the biller a false sense of justification if the bill is ever questioned. Time and bill rates are useful internally but not to determine client value. But I digress, as that is another discussion.
The point is that your clients don't buy your time. They want your knowledge. Your experience. Your ideas. Your intuition. You bill for the value you provide. Time is almost irrelevant.
Learn it Right
This truth is no better demonstrated than the story of an experienced boilermaker who was hired to fix a large steam system. You can read it here. The abbreviated version is that the boilermaker looked over the complex web of pipes and after a short time, tapped a large valve once. The system recalibrated and began working perfectly.  The customer was happy until he got the bill for $1,000, so he complained and asked for a detailed bill. The boilermaker sent back the detail: valve tap–$.50. Knowing where to tap–$999.50.
The next time you bill your clients, remember this story to remind yourself that you don't sell time.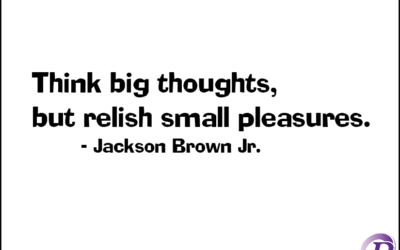 World Happiness Every year, The World Happiness Report is released to document the sense of wellbeing of thousands of people around the globe. The data partners contributing to the Report are impressive as they examine Happiness from a worldwide and country view. One...
read more