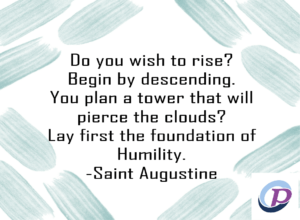 This past week I received a call from a firm leader who takes her leadership role seriously. Her firm of talented, committed professionals are deeply involved with their clients and doing significant work for their success. She wants to inspire her team by assuming personal responsibility for herself. This is where she demonstrates her leader humility.
Not only is she aware of her deficiencies, she is determined to do something about them. However, up to now, she has been unsuccessful in managing them, even though she's been to the conferences, read the books and listened to the podcasts.
Humility Demonstrated
Her struggle is not that she doesn't know what to do or how to do it. It's not that she isn't motivated. It isn't that she's not determined enough. For whatever reasons, she has been unable to put it all together and lead her firm with the leadership excellence she expects of herself.
Her opening statement to me revealed where she was. She said, "I shouldn't expect my team to tolerate, work around or accept my shortcomings. I should be responsible for myself." She expressed a frustration of not being able to be successful, but hopeful that, with some help, could become the leader that her firm deserves. That's impressive.
Old Pride
This approach is in such contrast to the old way under which many of today's leaders grew up. Back in the day, the expectation was for younger professionals to adapt to those who were senior to them. They were to demonstrate their ability to follow well, with the hope that one day, they would be the ones to call the shots.
New Approach
Not so today. The old-style leadership is unacceptable for the future. As you develop your leadership approach, you must have an attitude of humility where you don't have to always be right, proclaiming your shortcomings as "that's just the way I am so get used to it." You must elevate your game far beyond who you are now. "Settling for what is" will prevent you from ascending to opportunities where you can contribute your greatness.
If you were to demonstrate your leader humility, what would you do differently? How would you think about yourself differently? How would you interact with others differently? The answers to these are the way you will demonstrate your leader humility.
Manage Your Shortcomings
If you are finding it challenging to deal with, overcome or manage your shortcomings, don't continue doing the same things the same way expecting a different result. If you haven't been able to break through, it may be time for a different approach. Contact me so we can schedule a call to determine if I can help you. You and your leadership growth are too important not to.
If this email was sent to you, you can have this weekly Monday Message delivered to your own inbox. Scroll to the bottom of the page to sign up.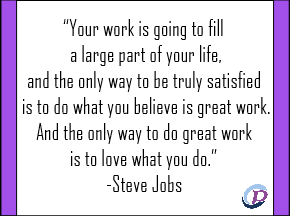 Last week I facilitated the Leadership and Firm Development Conference and came away encouraged that firm leaders are taking note of and responding to the human needs of themselves and their people. To open the conference, I asked attendees to rate themselves, on a...
read more