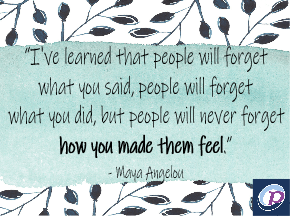 You want your clients to look forward to seeing you and hearing from you. But you have to give them reasons. If you're like most in your profession, you rely too heavily on your expertise and experience as the foundation of your relationships, thinking that both of those should be enough. For some of your clients, they may be. But for too many of your clients, your knowledge and competence aren't enough. You would benefit by connecting with your clients more intentionally.
Your connecting skills are as important as your technical skills and experience. If you need proof of this, recall your experience with prospects when you can demonstrate your superior capability over their current provider, but they won't switch to you. Even though you can offer more, they won't change because it is usually heavily influenced by the depth of connection they feel with their provider. That's why you don't get the business.
As a reminder, here are three simple, natural connecting behaviors you already know about that you need to do more of.
Smile
You are likely to have a resting facial expression that is neutral or even somewhat negative. That's not very inviting. But when you smile, you demonstrate that you are approachable and open. This is the early stage of building a trustworthy relationship with them. You can view Ron Gutman's research on his TED Talk, where he shares the psychological and neuroscience impacts of a smile.
Eye Contact
When you make eye contact with your clients, you focus your conscious attention on them. They interpret it as you believe they are worth noticing. You demonstrate that they are important, and when you resist being distracted by peripheral movement like your phone, your attention is experienced positively. This sets off an instant release of endorphins in their brain and they feel especially valued by you. Carol Kinsey Goman's article explains what happens in more detail.
Nod
This is a universal non-verbal signal of approval. When they speak, your nods indicate you understand their point and their pain. You demonstrate that you are in sync with them, which increases their trust and appreciation of your comments, observations and insights. You can read more in this article about the power of nod.
These simple practices make all the difference in connecting with your clients. It seems to easy (and it is) but it's powerful because you're dealing with human beings who experience life through their emotions first. If you concentrate on connecting with your clients, you will find that they want to hear from you. And that's a good thing.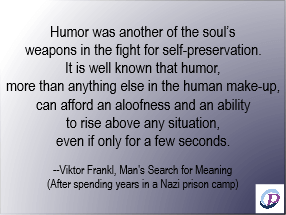 Your Health Needs YOU For the last five months, the globe has been under extreme pressure caused by the pandemic. It has redefined work, tanked the economy, destroyed education and dampened social relationships. Interestingly, all the stress and anxiety people felt is...
read more