Last week, I encouraged you to be a leader every day, even and especially when you are busy and under stress. I mentioned that you make choices every moment about what you do, when you do it and how you do it, which means you aren't a victim of the moment, but that you're in charge of the moment.
It's Real
This is a demonstration of personal power that psychologically puts you in the mindset of being in control. It's not mental gymnastics. It's real. When you can control yourself in the moment, you shape the moment differently than if you put yourself at the mercy of whatever is happening. This is how you demonstrate that you are a leader. You feel it and others see it.
My guess is that, if you even thought about it last week, you likely didn't do much with it. So this week, you get another reminder to be a leader every day. Today. Now.
Here's How
1. Remembering to be a leader is your first challenge, so when you are done reading this message, put a daily reminder in your calendar to be a leader today. That way, you begin every day remembering that you are a leader.
2. Before you get into your first task, consciously choose it (control) rather than just going along with whatever is next (victim). When you complete your task or get to a stopping point and before you take a break, quickly determine and choose where you will begin when you return (control) rather than just picking up where you left off.
By developing this habit of conscious choosing before you engage another task, you reinforce the truth that it's your choice—that you're in control As you do this, you will find that you are less overwhelmed, less stressed and more productive. It's behavior science, not magic.
Assume responsibility for demonstrating that you are a leader every day. Today. Now.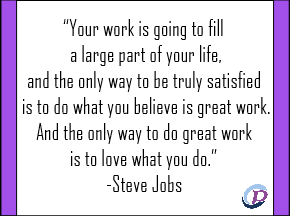 Last week I facilitated the Leadership and Firm Development Conference and came away encouraged that firm leaders are taking note of and responding to the human needs of themselves and their people. To open the conference, I asked attendees to rate themselves, on a...
read more