In this season of gratitude, it got me thinking of the research that has shown the benefits of being thankful to your physical, emotional and mental health. It's more than you might imagine. This has been verified through studies over the past 50 years, although humanity has known it for centuries.
However, in one particular study, the researchers conducted an experiment where participants were directed to "count their blessings" AND visualize their "best possible selves (BPS)" daily for six weeks. Their findings indicated that the visualization of the participants' BPS was more effective in raising and maintaining a positive attitude. Hmm.
When you visualize yourself in a particular situation, your brain rehearses your BPS so that when you get there, you are prepared to respond at your highest level. This is so useful when you are preparing for a moment where there is high stress, high emotion or high stakes. Think of the times you've had to make a presentation in front of others, or have a difficult conversation with someone, or negotiate a disagreement. Or in normal times, like when you show up in the morning, handle an annoying interruption, or when you can't seem to make any progress.
You are so much better when you have prepared yourself for the moment. You've considered how to keep your emotions in check, how to phrase penetrating questions, and how to present your point in ways that elicit cooperation from others instead of their defensiveness.
Consider visualizing yourself in a situation in these ways:
• Physically: how will you stand or sit and use congruent gestures?
• Emotionally: what intensity level is appropriate?
• Mentally: how will you think of yourself as confident and competent?
So, along with expressing gratitude, consider what your best possible self looks like. Do this on a daily basis for a few weeks and you will be your BPS naturally, positively, effectively.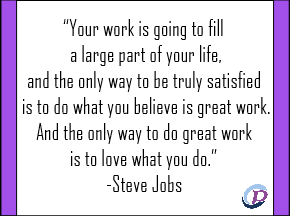 Last week I facilitated the Leadership and Firm Development Conference and came away encouraged that firm leaders are taking note of and responding to the human needs of themselves and their people. To open the conference, I asked attendees to rate themselves, on a...
read more