Professional stature is something to which you aspire. It's the endgame; the ultimate fulfillment of your work's life. It's the reputation you have earned as you pursue your career as a credible professional.
If you don't aspire to be a professional of recognized stature, you probably consider your employment as just a job. If that's the case, you could be completing 1040's for a seasonal tax return company and collect butterflies the rest of the year (for sensitive readers, just a joke). My point isn't to diminish either of those pursuits, but to redirect your attention to what YOU'RE all about—establishing your professional stature.
The problem with professional stature is that it isn't something that you determine. In fact, you don't even get a vote. It's not a certificate you can hang on the wall. It IS a judgment bestowed upon you by others. Their opinion of you, your work, and your contributions culminate in an acknowledgement by them that you have risen to a level of significant status as a professional.
While you don't have the final say about your stature, you do have the full responsibility for establishing it. How you conduct yourself, how you work, how you interact with others, and the ways you make valuable contributions are the elements you put out there for people to experience. If you are attentive and intentional, you will position yourself nicely.
The challenge for you is to remain attentive and intentional. You need to give people something from which to esteem you as professional. Your dress, manner, self-control and personal interactions with others influence their impression of you. You can be direct and clear in your communication AND be easy to get along with. You can be focused with high expectations AND be encouraging and supportive.
This week, examine the condition of your stature. Where it's fraying, tidy it up. Where it's insufficient, step it up. Where it's just sloppy, clean it up. Just don't take it lightly. After all, your stature is all you have.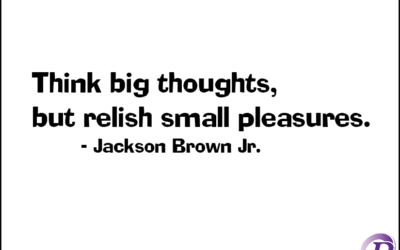 World Happiness Every year, The World Happiness Report is released to document the sense of wellbeing of thousands of people around the globe. The data partners contributing to the Report are impressive as they examine Happiness from a worldwide and country view. One...
read more