Whenever I hear a manager or partner describe someone as a high performer, I ask what it is that makes them so. Are they smarter? Do they work longer? Are they more likeable?
None of the above. Inevitably, people tell me that their high performers engage in three practices that seem to set them apart—three things you already do.
HPs want to know about the ultimate objective of the assignment. Without knowing how your work fits into the whole project, including the client's end game, timeline and budget, you will never be able to add value beyond doing what you're told. You won't know how to maneuver when things don't go according to plan.
HPs update consistently and regularly, even without being asked. Just because you're aware of the situation doesn't mean others are. It's better to agree to a reporting frequency with the caveat that anything substantive will be communicated immediately. Then follow through on what you agreed to. Anytime you initiate, you demonstrate that you don't have to be managed, but that you can manage yourself.
HPs find ways to meet deadlines. You have to resist the temptation to simply slide a due date out when you run into something unexpected. Better options might be to renegotiate priorities, involve other people, reorder a sequence, or perform multiple tasks concurrently. It takes thought and action that may not be the usual way. BTW, working longer should be your last option, not the first.
These three practices require more from you than just going along. You have to think differently, plan differently and execute differently. You do these things already; you just don't always practice them. The more consistently you perform at this level, you will be the one your manager or partner tells me about.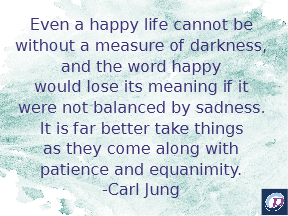 Under Normal Times As a professional whose career is cyclical or seasonal, you have gotten used to the normal ebb and flow of the job. And at the end of a long, intense project or season, you have developed a routine to recover and recharge. For instance, you may take...
read more